As daylight broke over New York's Upper East Side Friday morning it revealed a most eerie sight. There they were, hanging on railings, peeking through windows, resting on stoops, and climbing facades.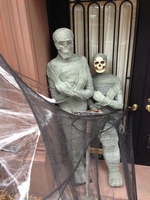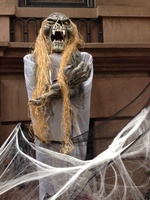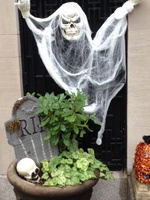 Ghosts, goblins, mummies and skeletons. They have once again taken their positions, each well rested after a year in hiding. This is the day when children, from all around the metropolitan area, will descend on these few blocks around East 91st Street and Park Avenue.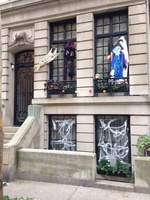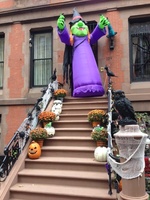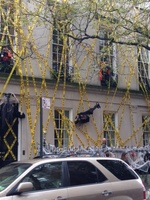 Children, wearing masks and costumes, will jam these sidewalks, going door to door carrying baskets brimming with an ever growing collection of candy and treats. Most will be escorted by parents, many of whom will be dressed in costumes of their own. Thousands of people will pour out of the surrounding apartment buildings, while many will arrive on buses or by foot.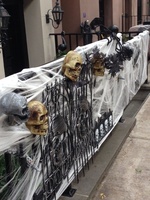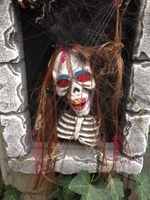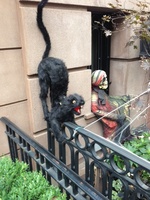 Most trick-or-treaters will not be deterred by the scary figures that loom menacingly all around them, especially those disguised as superheroes! The humungous spiders, bony skulls and wild animals will not get in their way. These streets will teem with diverse characters for hours, until the last pieces of candy and treats are distributed to joyous young girls and boys. Then quiet will slowly return to this peaceful neighborhood. Lights will go out in the windows that overlook the sidewalks and streets. And the ghosts, goblins, skeletons and mummies will soon go into hiding for another year.